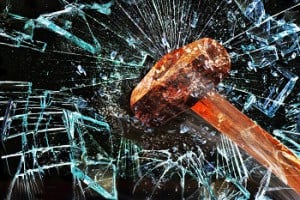 There are still a huge number of B2B businesses where customer orders are handled personally by a live person and not software. Although this may be an idealistic model for some businesses, the shifting technological advances are demanding an upgrade to the way customer orders are taken and processed. As your customer orders grow and become more time consuming, customers are demanding their product deliveries faster than ever before. In this respect, we can safely conclude: order management software has a big impact on B2B customer relations.
As a distributor, wholesaler, or manufacturer whose bread and butter are B2B customer orders, offering customers a faster, more efficient way to order is only going to improve your relationships with them. In fact, the entire workflow of an organization will benefit from the order automation gained with quality order management software.
Let's look at how:
The Large Role of QuickBooks Desktop Considered
QuickBooks is the most widely used accounting system in the world with millions of users, but it still doesn't offer the automated order management system wholesalers and distributors need for B2B customer orders. Yet, what exactly does this mean for businesses who want to upgrade, but are weary of a total transformation consisting of complications and a burdensome learning curve?
You'll be relieved to find out you can obtain a solution to your order management upgrade without changing your QuickBooks Desktop model. Finding a program with two-way integration with QuickBooks is the key. A turnkey solution that automatically enters orders into QuickBooks that are placed online by your customers, while showing real-time inventory, order history, and other key data is essential.
With an integrated add-on like this, QuickBooks Desktop will be transformed into a 24/7 automated order taking machine within a day.
Check out: 5 Signs You Need Help with QuickBooks Order Management here.
Positive Impact on B2B Customer Relations without a Big Change
Thinking big sometimes means finding simple solutions, right? Although there are many important processes making up a successful business, without customers none of them really matter. With this in mind, when B2B customers are given the advanced tools they need to order from your company with ease, you'll see increased sales and therefore profit.
With automation in the ordering system, B2B customers gain more ability and clarity around their ordering. More ability because they can order from their own customized portal anytime and anywhere, and more clarity because they have more data and resources in this portal to see their ordering details.
The best part is, businesses will increase both their sales and B2B customer relations, and in the process, save time and effort. Because customers can access their order history, pricing and shipping information they will no longer need to call into the office to answer these simple questions. The entire process is sped up.
Improve Customer Relations and Holistic Business Processes
B2B customers are having to change too in these modern times, and offering them efficiency and clarity in their ordering is essential in creating satisfied relations. Also, upgrading order management systems is not only going to improve customer relations, but also productivity with your sales reps, administrators, and warehouse crews.
Although technology can be a complicated burden in its integration and application, finding a service that simplifies the process is possible. Reach out to Now Commerce and start receiving customer orders online today.