B2B Customer Portal - Sales Rep Portal - Shipments Manager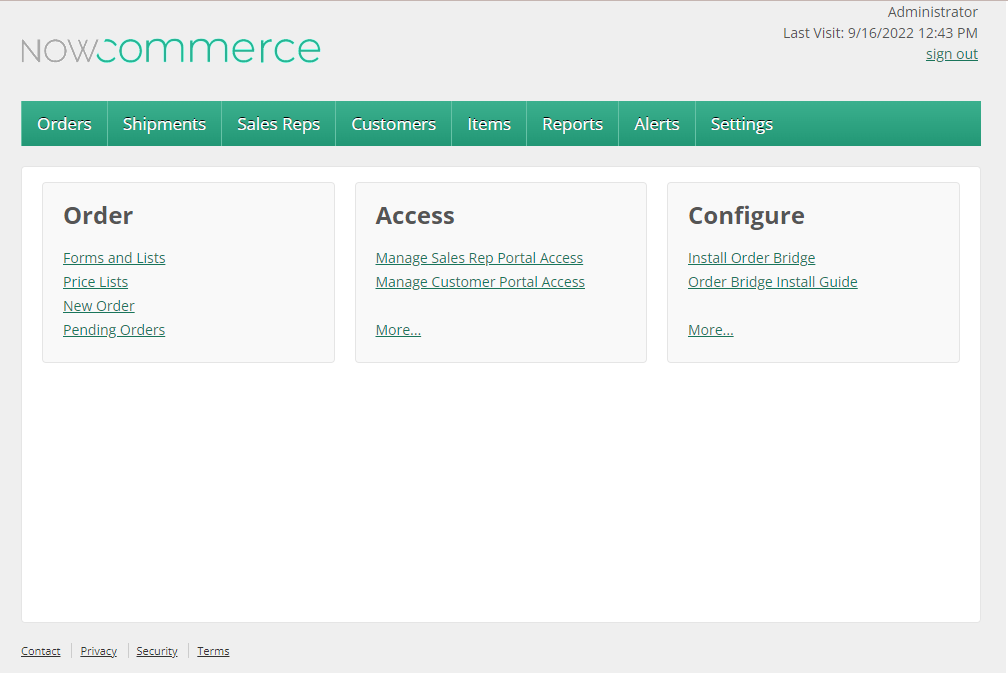 The Now Commerce Platform
Starting with the Order Entry Portal, your management and staff can enter orders, see real-time inventory, and review customer details. The B2B Customer Portal allows wholesale customers to enter their orders online through your branded Customer Portal. The Sales Rep Portal allows your sales reps to enter orders for their assigned accounts and provide customer service from anywhere. Finally, by integrating QuickBooks with your warehouse's software, the custom Shipments Manager module improves shipping speed and accuracy while lowering costs.
Two-way communication with QuickBooks
Two-way communication from Now Commerce to QuickBooks and QuickBooks to Now Commerce. Without access to QuickBooks, wholesale customers, sales reps, management, and staff can see real-time inventory, accurate pricing, order history, and other vital data. Orders entered online are automatically created in QuickBooks. Now Commerce is compatible with QuickBooks Desktop and QuickBooks Online.
Free Setup. Free Support. No Contracts. Cancel Anytime.
All Now Commerce subscriptions are month-to-month, and there are no contracts. Subscriptions include guided setup assistance with a dedicated account manager and free phone and email support. We'll help get your QuickBooks data configured properly, customize your order forms, and set everything up before you decide to subscribe.
Remote business insight and order management
Beyond the operational improvements for your business, Now Commerce comes with powerful management tools. Managers can review daily orders and inventory levels remotely. Your sales and customer service teams can manage their accounts from anywhere. And your wholesale customers can better manage their orders and get answers to their customer service questions.