B2B Customer Portal - Sales Rep Portal - Shipments Manager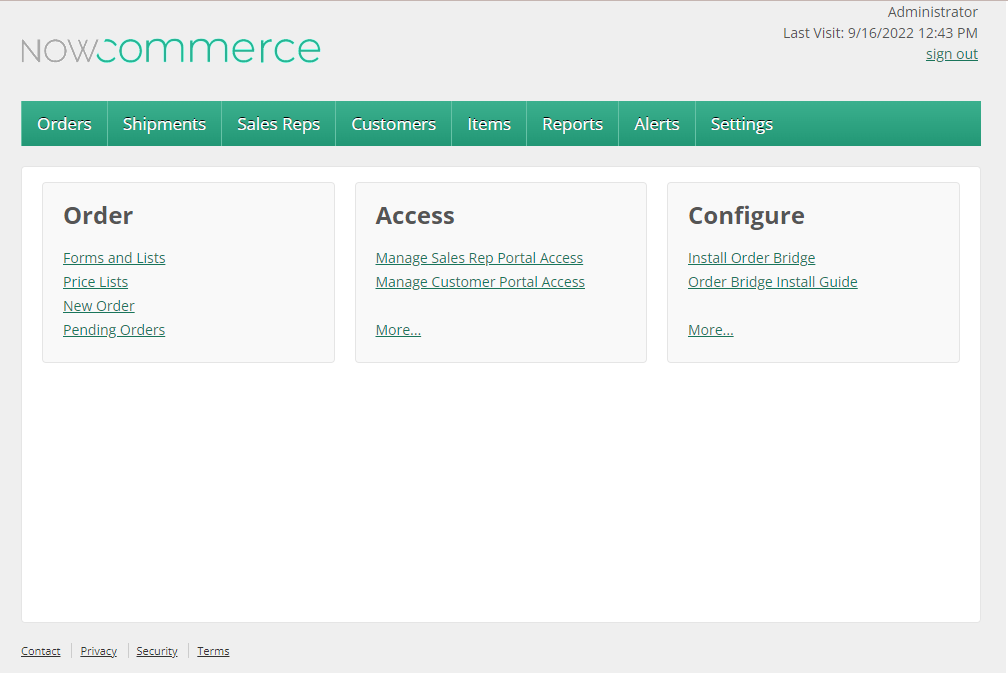 Enhance Your Wholesale Business with Now Commerce's B2B eCommerce Platform
Transform your wholesale operations into a seamless digital experience with Now Commerce's robust B2B eCommerce platform. Our integrated solution simplifies every aspect of your B2B transactions, from efficient order management to seamless integration with QuickBooks Desktop or QuickBooks Online. Explore how our suite of tools redefines the way you do business.

Streamlined Management from a Single Dashboard
Take charge of your B2B eCommerce endeavors through our comprehensive Now Commerce Platform. With a single web-based dashboard, manage the full spectrum of your wholesale operations, including the B2B Customer Portal, Sales Rep Portal, and Shipments Manager. Experience true efficiency as you navigate multiple aspects of your business seamlessly.
Efficient Order Management - Simplify Your Workflow
Our B2B wholesale platform optimizes your processes, ensuring smooth sailing from order entry to order tracking. Embrace efficiency as Now Commerce becomes your reliable partner in enhancing your operational workflow, allowing you to focus on providing unparalleled customer service.

Seamless QuickBooks Integration: The Power of Two-Way Communication
Experience the power of two-way communication between Now Commerce and QuickBooks. Our B2B eCommerce platform can ensure accurate pricing, real-time inventory updates, and automatic order synchronization. Unite your financial insights with operational data, creating a harmonious ecosystem that fuels your business growth.