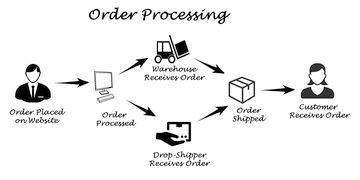 Lean methodologies and streamlined business processes are catch phrases that merely describe how businesses are trying to simplify systems, increase sales, and create long-term sustainability. Many times innovation is simply making good business sense; what this means for wholesalers is: the need to focus on upgrading their wholesale ordering systems. Here are 3 reasons an upgraded wholesale ordering system equals increased sales.
Increased Accessibility and Convenience
Gives the Information and Features B2B Customers and Sales Reps Need
Automation and Integration Streamlines Business Processes
Increased Accessibility and Convenience
Upgrading a wholesale ordering system means integrating a cloud based add-on to QuickBooks Pro, Premier, or Enterprise. This is the leanest method to enhance a wholesale ordering system, in order to meet and exceed B2B customers' expectations. Understand, most B2B customers are already ordering from their wholesale vendors using cloud computing technology, or moving toward this direction.
Tapping into the benefits of cloud computing doesn't require a complete transformation of legacy systems, rather it can be accomplished with a simple SaaS add-on. This upgrade allows B2B customers the ability to access their own customer portal anytime, anywhere, and on any device. With 24/7 ordering accessibility, B2B customers will now have the accessibility to order at their convenience. It isn't hard to understand how this would increase sales significantly.
Gives the Information and Features B2B Customers and Sales Reps Need
Wholesale businesses strive to foster long-term relationships with their B2B customers, therefore, giving them relevant ordering information and features ensures this happens. They need information and features like: ordering history, real-time inventory availability, real-time pricing, customer specific discounts, shipping status, and advanced inventory. They also need to be able to manage their customer portal settings, and view this information in an easy-to-understand format.
Sales reps also need the same tools and information to properly help the customers they're serving. An enhanced user experience with detailed relevant data, gives sales reps what they need to manage accounts intelligently. Not only does this increase sales, but also fosters long-term relationships and leads to new ones.
Automation and Integration Streamlines Business Processes
While catering to B2B customers by enhancing their ordering capabilities is the main focus for wholesale businesses, another critical function of the ordering process is streamlining warehouse management systems (WMS). Two-way integration with QuickBooks through automation, means manual data entry is no longer needed; shipping dates, quantities, costs, and tracking numbers, are all automatically entered into QuickBooks.
This upgrade streamlines all business processes for wholesale businesses. Automation through seamless integration reduces data entry errors, saves time, and increases production. All of these benefits culminate into increased sales and customer/employee satisfaction.
Summary
Wholesale businesses should be focusing on upgrading their wholesale ordering systems, because enhancing B2B ordering functions have the most potential to increase sales. Utilizing cloud computing through a simple SaaS add-on to QuickBooks Desktop, provides businesses with the necessary ordering system upgrade – without a complete legacy system transformation.
B2B customers are already using (or moving toward) cloud computing technologies, which means they have higher expectations and needs from their wholesale partners. Upgrading wholesale ordering systems with a simple add-on, gives B2B customers: greater accessibility and the enhanced ordering information and features they need.
Sales reps and team members will also benefit from the streamlined processes, which include the seamless integration and automation of WMS, QuickBooks Desktop, and ordering portals. A feature-rich sales rep portal and an enhanced WMS attracts and sustains top-talent employees as well.
Ultimately, increased sales and B2B customer satisfaction are the main goals, which equals long-term stability and higher profits. Thankfully, innovative cloud based technology allows wholesalers to upgrade their wholesale ordering systems with a lean methodology approach.