I want to start with some basics about fulfillment strategy and then dig into the details a little bit — this is something that a lot of B2B companies struggle with, but getting it right can be the difference between blowing customers out of the water…
And failing to impress.
So let's talk about how we go from your customer placing an order to that order coming into your office, making its way to your warehouse (or an outsourced warehouse), and finally getting pushed out the door and on its way to your customer.
A Good Fulfillment Strategy Has Your Customer at Its Core — But It Has Efficiency at a Close Second
Fulfillment can be a real hassle to get right, but when you get it right, it can make a huge difference — both to your customers and to your bottom line.
Your customer is depending on you to get this right, to help them provide their customers with an excellent experience. Your job seems simple on the outside — just get the product to the customer, right?
Right… if only things were that easy.
One of the biggest benefits of Now Commerce, our flagship product, is the ability to provide you with a customer portal. This makes a huge difference to your customers. It allows them to log on from anywhere, order the products they need in the quantities they desire, and avoid the problems and inefficiencies of a long email chain (which may take all day to resolve into an order) or a phone call (which will certainly complete an order but which is not nearly as efficient) while maintaining order accuracy.
Of course, there is a time and a place for phone calls and emails, and while a customer portal doesn't eliminate the need for interaction with your customers, it can certainly make their lives easier when all they're trying to do is complete a recurring order and get back to work — Now Commerce is stripping out inefficiency, making time for the more rewarding, more valuable customer interactions you need to be having with your clients.
But what happens after they place that order? One of the biggest areas of inefficiency that we see for wholesale, distribution, importation, and manufacturing companies is the disconnect between the orders coming in and the warehouse.
Whether you have your own warehouse (or system of warehouses) or whether you're simply using a third-party warehousing system, when data isn't constantly flowing back and forth between QuickBooks, the system you're using to take orders, and your warehouse, trouble can arise.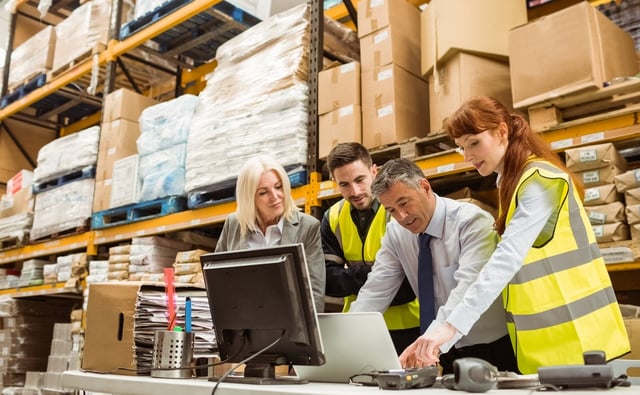 Fulfillment Strategy — Ensuring Customer Expectations Are Set and Met During the Ordering Process
Because the ordering process can vary so widely, depending on a variety of factors, one method of increasing efficiency, setting customer expectations, and meeting those expectations, is to carefully manage the ordering process. So, depending on the type of order your customer is placing, you may or may not want to display inventory levels, and whether or not you display those levels can set expectations for your customer.
For instance, a pre-season order doesn't need to take inventory levels into account or show stock status, but an at-once order not only needs to take inventory into account, but it also needs to block ordering once the inventory is gone.
By getting orders into QuickBooks as quickly and efficiently as possible, displaying inventory when appropriate, hiding it when necessary, and keeping inventory levels accurate (when they need to be displayed) and blocking the ability to order when inventory is gone, you avoid setting unreasonable expectations for your customer. It helps as well to have those inventory levels available not just to your customers, but also internally and to your reps — to as many people as possible – to ensure expectations are being set appropriately and met as accurately as possible.
By syncing that information nearly instantaneously between all available channels and QuickBooks, which is the master of record for all inventory levels, Now Commerce adds another level of efficiency. No matter where your orders are coming from or how quickly they're coming in, these data are input into QuickBooks, are aggregated by QuickBooks, and then are updated across all available channels, keeping orders, invoices, inventory, and other critical metrics closely in sync, displaying those data in real time to all the parties who need to be aware of them, and eliminating the need for time-consuming data entry.
When you eliminate copying and pasting orders into QuickBooks, you reduce the chance for errors. Fewer errors mean fulfillment is more likely to go smoothly further down the road.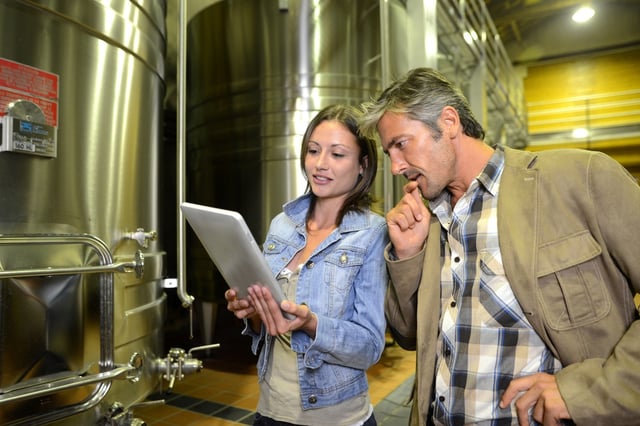 Now Commerce Lets Your Customers Place Their Orders Online
One of the biggest benefits of Now Commerce is the syncing of information. When your customer places an order on your online portal, your reps and staff see that order come in, even before it syncs with QuickBooks. Once that order syncs with QuickBooks, an invoice is generated, which goes back to your customers (your reps and staff see this as well).
The invoice then moves on to the warehouse system, which updates the status of the order. Everyone is then able to see the tracking number of the order once it's shipped and can follow the delivery to completion.
Keeping everyone in the loop while eliminating potential inefficiencies in the process can save a great deal of time while simultaneously setting and meeting everyone's expectations. By making as much of the process as visible as possible, customers are happier, have fewer questions, and feel more confident in their order, and reps and staff field fewer questions while simultaneously feeling more in control of orders and the process as a whole.
Give Now Commerce a Try and Find Out What All the Fuss Is About
The only way to know if Now Commerce is going to work for you is to try it out yourself. Find out what a streamlined fulfillment strategy really looks like.