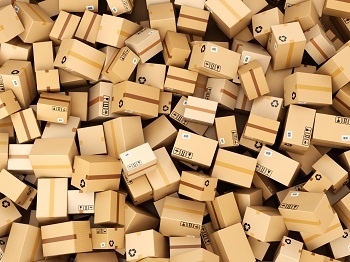 Finding decent B2B order management software is already challenging enough, let alone ones that give you superior warehouse integration. When dealing with your third-party fulfillment centers, you need to have as much clear communication as possible to avoid errors and get your shipments out the door. Unfortunately, far too many companies still rely on outdated methods of communication to relay order information. And as your business starts to grow, more orders can result in chaos if not handled properly.
If you still rely on emails, phone calls or fax to send information to your fulfillment center, you're probably starting to notice mistakes much too often. With the approaching holidays besides, you take on major risk trying to keep up on myriad orders if still using outdated communication methods.
Once errors start piling up, you only start to frustrate your buyers to a point where they may start turning to your competitors. It's true that in the B2B world, you likely have more competitors than you think, and keeping up with ways to stay ahead of them is always top of mind.
With that goal in mind, it's time you found a B2B order management system to make things easier for your customers, but also the third-party warehouse where your orders get filled. You need software that does double-duty for creating better communication with the warehouse and with customers.
What kind of data entry does it help, and what kind of mishaps can you finally avoid in the coming year?
Shipment Requests
Getting shipping information correct the old-fashioned way is almost an art form on its own. The old systems of sending emails, texts, or phone calls may have worked to some degree at one time. Today, buyers need more efficiency. They may have tolerated a few errors in the past due to miscommunications on your part. Now they want products faster, especially through mobile shopping.
Likewise, you don't want to strain the relationship with the warehouse acting as your fulfillment center. When communications go wrong, it can turn into a back-and-forth that creates unpleasant scenarios of employees taking the blame rather than you.
Employees can only work with the technology you provide them, and owning quality order management software helps you enter all shipment requests in one database for easy access in the cloud.
Tracking Numbers
Once you have all warehouse information consolidated in your software, the tracking numbers for an order are instantly put in place during shipping. You no longer have to worry about whether this information reaches the warehouse with separate ordering details for customers.
Tracking numbers are obviously a vital part of the ordering process in all online orders. Buyers, though, don't always have easy access to them online. With the use of the cloud, a customer can find tracking numbers at any time through their own personalized accounts.
Shipping Dates
Along with tracking numbers, shipping data gets sent instantly into the software for perfect warehouse integration. Once again, buyers can instantly access this info in their accounts to find out when a product ships to gauge arrival times. If something goes on back order, all buyers know instantly without being left in the dark due to lack of warehouse communication.
Shipment Costs
Not properly communicating shipment costs to your warehouse could end up hurting your reputation with buyers. Not having access to what kind of shipping a buyer has is one of the biggest annoyances of the purchasing process. With shipping costs sent automatically to the warehouse, your buyers know exactly what they'll pay the minute they place an order. This prevents them from having to write you an email to eliminate confusion.
Visit us here at Now Commerce to learn more about our software and its ability to get you integrated for better B2B business relationships.
Click to edit your new post...