Online order processing, for small businesses in particular, can be a nightmare — as a wholesaler, you're acutely aware of this.
If you're still entering your data by hand, the nightmare may be a grim reality.
The process has far, far too many steps, and each step has room for error. This is made doubly difficult if your customers can only order by giving you a call or sending you an email.
Maybe they're still sending you faxes – handwritten purchase orders you get to decipher each day.
Determining what each customer wants, handling each order personally (either yourself, or your office staff), each interaction takes precious time.
And, in the world of wholesale, time is money like nowhere else.
Wholesale Customers Want to Move Fast — And They're Not Interested in Waiting for Your Business to Open
One hundred years ago, humanity had patience.
Today, not so much.
We've gotten very, very used to getting what we want when we want it, which means online order processing, for small businesses and large ones, has certain expectations attached to it. What Amazon and others have done to the B2C side of things has bled over to B2B in a very real way.
Think about your own expectations when you do business. Do you really want to have to call each of your vendors every time you want to place an order? Ever catch yourself wishing you could have the same ease of ordering as when you shop online?
Your customers have the same wish.
Your customers no longer expect to only operate during business hours — they want to make orders 24/7/365.
This isn't just some whimsical idea for them. This isn't what they'd wish for if they could have whatever they wanted — this is an expectation they have, a fact of modern life. Online ordering operates on a new time scale, a new standard for ease and efficiency.
What this says about the future of humanity aside, the truth is very real — if you're not able to take orders at any time, day or night, in a convenient, simple fashion, you're going to lose business.
Online Order Processing for Small Businesses Needs to Be Fast, Efficient, Up-To-Date, and Accessible to Your Customers
Yes, your customers need to be able to place orders any time of the day or night. That's not all, either. They need more than that — a lot more.
They don't have time to wait for you to process their orders, to wait for you to check inventory, or to make phone calls to your sales department to confirm prices. They don't have time to wait for the salesperson to visit their store to take an order, to wait to get a call back, or wait to confirm their specific pricing.
They want to place the order, know the product is coming in, and get on with the business of running their business.
Honestly, they don't want to be on the phone at all, especially if it's a repeat order.
Many people spend the majority of their workday in front of a computer, so filling out an order form online and knowing that the software has confirmed that the product is in stock with a confirmed price makes their life infinitely simpler. They know how online order placement works, and they want the ordering process to become the easy, online system they've become accustomed to in nearly all areas of their life.
They want simple – and when they get it, it makes your life simpler too.
You can understand this — after all, you've got a business to run too. You understand the importance of efficiency on every end.
Though we like to wax nostalgic about the old days, the truth is, we're infinitely more efficient now than we were back then. This means there's an expectation that your processes are going to be quicker, leaner, and more efficient. If someone really wants to pick up the phone to call you, they still can – but if they just want to get down to ordering from you, it can and should be as efficient and simple for them as possible.
Your customers expect this to be the case.
This is a good thing.
Providing an easy, streamlined online ordering process makes your customers happy.
When your customers are happy, when they're not calling you constantly. They're not interrupting your day, leaving you to manage the problems or puzzles that you never seem to have the time to get to normally.
Happy customers using order processing software means you've got orders streaming in and out the door without lifting a finger.
Happy customers are easier to manage customers, allowing you to utilize your staff for higher-value tasks.
All of this means your life just became infinitely easier.
How do you get to that point?
That's where order management software comes in.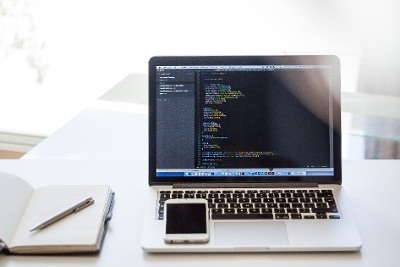 Order Management Software Makes Your Life, and Your Customer's Lives, Easier
By allowing your customers to log in and directly place their own orders, you give them control over the process.
Supplying restaurants? The owner or manager can pour themselves a glass of wine at the end of a long day, review their inventory, and place their order at their leisure.
Supplying retail stores? They can place their order as needed when they have time throughout the day, filling in the order piecemeal between helping their own customers.
Remove the barriers between your customers and buying from you. Make it easier for them to decide they want to give you money and give them an online B2B portal to do so.
It doesn't matter who your customer is – being able to place an order at their convenience, when they want to place the order, improves their experience with your company.
That is, it makes them happier.
Happier customers are more likely to provide referrals – which leads to more business.
It's not all just feel-good results, either. More time, as I said earlier in this article, has real, tangible benefits.
Spend the time you need on the customers with tricky orders or issues that need to be resolved. Send the office staff home early. Actually get around to updating your website or researching more products to carry.
My business isn't one that can easily be set up with an online ordering system!
Every business is unique, and has special requirements to what they need from an online ordering system.
No one's more aware of that than we are.
You need to provide custom pricing for each customer, or your sales reps need to be able to access their own customer base and manage orders. You need to be able to integrate with vendors, and you need it all to work with QuickBooks .
Online order processing that integrates with your current accounting software isn't just something that'd be nice to have – it's essential.
But aside from integrating seamlessly with your QuickBooks software, what else should you be looking for in an online order processing system?
What should you look for when you sign up for one for the first time?
Are there features you should have from your current system that you don't see?
What are you missing out on?
Improve your current order management process. We've got a free guide to help you.
Just click below to download a copy for yourself: