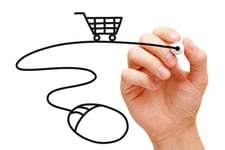 The way you interact with your customers will determine whether you will get repeat business and referrals. Good customer service leads to customer satisfaction and loyalty. One way to provide that customer service is by having a customer order management solution in place. The following are some steps you can take right away to improve your customer order management services.
1. Get Your Employees on Board
Having a perfect system in place is pointless if your employees aren't on board. They need to be trained on the system so they can realize the benefits. Sales reps need to realize how much a customer order system can help them be more efficient in selling. If they aren't enthusiastic about it, sales reps aren't going to be able to show why such a system can be a tremendous help to the customer in running his business.
2. Sync Your Customer Order System to Your Inventory
Customers don't like placing orders for inventory that is out of stock. After repeated issues like that, they will take their business elsewhere. They do like knowing how much inventory is available so they can plan how to stock their own business. Make sure your system automatically tracks inventory and displays to the customer up-to-date availability and pricing. Customer order portals that integrate with QuickBooks remove the need for manual tracking of inventory.
3. Make It Useful to the Customer
If your system is cloud-based, your customers can order whenever they need to without waiting on your office hours. Make information easily available through sorting and search tools. Your customers should be able to place orders, check order history, and check the status of pending orders without having to spend time trying to contact you or your sales reps. This transparency also helps customers feel more confident that their needs are being met. Additionally, when the customer has some control over assigning access and the ability to customize the information, they will be more likely to embrace the use of the system.
4. Automate, Automate, Automate
Reduce the amount of manual entry involved in the process, and the chances for mistakes are drastically reduced. Your customers should be able to enter an order on the customized form and have the info automatically entered in QuickBooks. You won't have to hire extra employees to handle the increased order workload when your business grows, and the employees you do have can do more productive work than manual re-entry of data. This automation also speeds up the entire order process, which means orders are processed more quickly, and your customers are happier.
5. Consolidate Order Channels
By limiting order channels to your sales reps and to your cloud-based customer order entry software, you are reducing the chances of orders being lost or misplaced, or mistakes being made in order entry. This also has the benefit of making the automation of your order system easier.
Managing orders can be a time-consuming, mistake-filled process, or it can be automated and simplified with a useful customer order management system. Following the practices above can help you improve your efficiency, reduce mistakes, and give you room to grow without sacrificing customer service and customer satisfaction.