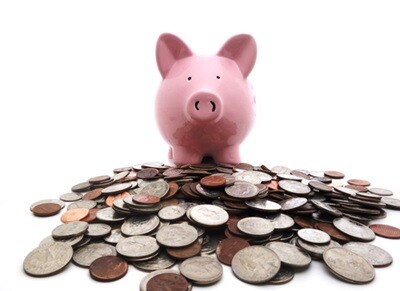 Marketing at a trade show is a significant investment. Unless you happen to be located near a smaller, regional trade show, your travel, accommodations, space and exhibit will reach thousands of dollars. For small- and mid-sized wholesalers, the four- to five-figure price of advertising at a trade show may account for most of your annual marketing budget. Here are five ways for wholesalers to save money at trade shows, so that your costs do not become too much for your company.
Meet Deadlines
Take advantage of discounts and avoid late fees by meeting trade show deadlines. Find out if the trade shows you will be going to offer early-bird discounts for booking early, and be sure to book a space by that date. By booking early, you also may have your choice of spots at the show. As the show approaches, send everything in on time to avoid additional fees for missed deadlines.
Bring a Boxed Display
Few trade shows let you bring in and set up your display. Instead, their union or contractor will carry your materials and set them up for you -- at a pretty price. Rates vary, but $1.75 per pound, with a 200 or 300 pound minimum, is not uncommon for transport. In addition to the transport fee, you will also have to pay an hourly setup and breakdown rate. When discussing costs with a trade show representative, you may hear these fees referred to as drayage or material handling fees.
You are usually allowed to bring one box in without paying these fees, though. Most shows will let you bring in one box that is carried by a single person without the assistance of a dolly. For this, you do not have to pay the union or contractor fees. This single box can be your display, if you purchase a boxed one.
Many companies have pre- and custom-built displays that fit neatly into a box that is specifically designed to house the display. Boxed displays are available for everything from 10 ft. x 10 ft. spaces to 20 ft. x 30 ft. spaces. Since shows let you bring in a single box, you can carry this in and set it up yourself.
Ship Your Supplies in Advance
Since most airlines charge for checked baggage now, shipping your display and supplies will probably be cheaper than bringing them with you on the plane. Shipping them directly to the convention center hosting your trade show and having them arrive the same day you do will still be pricey. Instead, send your display and any other materials you will need ahead of you.
Usually, shipping supplies to your hotel or a local post office is the least expensive option. If you cannot send your materials to your hotel or a nearby pickup location, the next best option is likely the convention center's advance warehouse. Most convention centers have an advanced warehouse, where vendors can send supplies anywhere from a few days to a couple of weeks before a trade show. Sending things here within the allotted window will cost less than sending them to the convention center on a specific day.
Use Fewer Outlets
Trade shows often charge for every additional amenity you use, sometimes including each outlet. To minimize the how many outlets you need:
bring extra batteries for all your electronic devices, and recharge them in your hotel room

process any payments through your online ordering software, so you do not need an additional machine to run credit cards

use power strips to increase the number of items you can plug into a single outlet
Get a Free Upgrade
Every trade show has vendors cancel at the last minute, and they do not want visitors seeing a large empty space where the vendor was going to be. If there is not enough time to find another paying vendor, the show would rather give the space to a vendor who will already be at the show than have it remain empty.
About two weeks before the show, call the show's representative you have been working with to see if there have been any cancellations. Contact them each day until the show. Should someone cancel, you may be able to move into a larger space or a higher-traffic area without paying more.
Tricks of the Trade
Trade shows are one of the most effective ways for business-to-business (B2B) companies to showcase their products and reach new customers. Booths can get pricey, though. Keep the costs of your next trade show reasonable with these tricks of the trade. Meet deadlines, invest in a boxed display, ship your materials in advance, maximize outlets and ask for upgrades. Do all of these things, and you will be able to attend that trade show and continue marketing throughout the year.