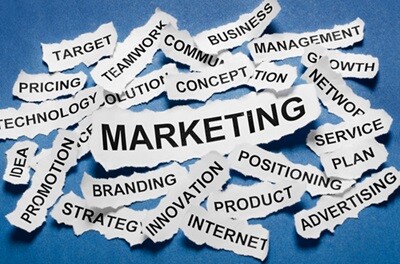 Online marketing is especially important for many small- and mid-sized wholesalers, since they typically do not have a physical storefront that attracts customers. There are many different strategies companies can use to attract customers virtually. Here are six ideas you can use to grow your company's online presence.
Microtarget Customers
Microtargeting is not new, but its role in online marketing will increase in the foreseeable future. Simply put, microtargeting is the act of narrowly defining your target audience and limiting your marketing efforts to the specified demographic. For years, companies have been able to do this on Facebook by identifying the gender, age and interests of people they want to advertise to. This past fall, Facebook launched its Audience Network, which extends Facebook's microtargeting abilities beyond the social media platform and into mobile apps.
Business-to-consumer (B2C) companies use microtargeting the most, but it can also be useful for business-to-business (B2B) companies. Even if you cannot yet specify which types of companies you want to target with ads, you can microtarget people who work for those companies by specifying your audience's interests and demographics. The people you should focus on targeting will be similar to your company's buyer personas.
Retarget Customers
In addition to microtargeting customers, retargeting can be another profitable advertising strategy. Retargeting places a cookie on the computer of people who visit your company's site, so that you can show them ads through a publishing network like Facebook's Audience Network or Google's Adsense. Since these people have already visited your company's website, they are typically highly qualified prospective customers.
Network on Social Media
People regularly hang out on social media platforms, which make the platforms perfect for networking. LinkedIn is especially suited to B2B networking, since it is primarily used for professional purposes. At a basic level, networking on social media involves connecting with others in your industry. At a more advanced level, it includes participating in discussions and providing recommendations.
Many B2C companies use social media platforms to find new customers, but these sites can prove equally fruitful for B2B companies. Look for companies that could either use your company's products or sell them at retail, depending on what kind of widgets your company makes. For instance, if your company produces lights and reflectors for bicycles, there are many bike shops you can connect with on LinkedIn, Facebook and Twitter. Some of them may be interested in carrying your products.
Limit Your Company's Social Media Profiles
While social media is useful, too many social media profiles can become overwhelming -- especially if you do not have a marketing department specifically tasked with managing them. You can actually grow your wholesale brand by limiting how many platforms your company is on.
Focus only on the most promising platforms, but double your efforts on the ones you use. Just as quality is more important than quantity in inbound marketing, quality also reigns supreme on social media. By devoting more resources to fewer platforms, your company's presence on those platforms it is on will be greater.
For most businesses, Facebook, Twitter and LinkedIn are the only three necessary social media platforms. Unless your R&D department is coming up with a new product every week, Instagram is probably unnecessary. Pinterest should be reserved for companies that have customers using their products in creative ways.
Search Engine Optimization
Search engine optimization (SEO) and its related morphings, inbound marketing and content marketing, are all alive and well. For wholesalers that see most of their sales placed through an online ordering system on their website, these strategies are of the utmost importance.
The ins and outs of SEO, inbound and content marketing are too detailed to relate here. In general, though, companies should focus on sustainable efforts that pose no risk and provide long-term results. After all, you are in the manufacturing and wholesale business, not a get-rich-quick online scheme.
Grow Your Company's Email List
Your company's email list is one of the best sources of highly qualified targets. It also provides one of the most direct and efficient means of reaching these targets. Although phone calls and direct mailings may be even more direct, they require significantly more time and money. Encourage visitors to your company's website or any of its social media pages to subscribe by offering an incentive that can only be accessed after providing a name and email address.
Grow Your Brand Online
Growing your brand online will take time but is very doable. It simply requires a multi-pronged approach. First, microtarget and retarget customers with pay-per-click (PPC) ads. Second, use discretion but network on social media. Third, invest in SEO. Finally, make your company's email list a priority. Do all of this, and your brand will be much more visible online at the end of the year than it is now.