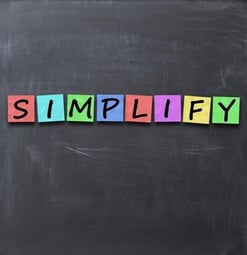 For years, B2C e-commerce had surged while the B2B version had either been stagnant or was growing only slowly. At first, wholesalers and other B2B suppliers didn't believe that e-commerce was important to their customers, and this was a big reason for the disparity. Once they realized that e-commerce could bring in more wholesale business and keep loyal customers, B2B companies began to put some actual effort into adding online ordering capabilities to their offerings. Even then, however, investment was lacking and improvements have been slow in coming. These attitudes could prove to be detrimental in today's world. But the mindset is now changing.
Wholesale buyers have gotten used to the ease of ordering and account management offered by the B2C companies that serve them outside of the office, and they're actively looking for the same convenience when it's time to order for their businesses. By making sure that their search is not futile, you can position your own company as the go-to destination for B2B orders. This is true whether you sell pallets' worth of items or single pieces of office equipment. Here are a few ways you can improve your online storefront so that convenience-oriented buyers can quickly order from you:
Simplify the Process
In many cases, the process of trying to place a wholesale order online is beset with obstacles. The first obstacle is usually simply gaining access to the e-commerce site. Since B2B companies don't want to deal with retail orders, they need to set up sites so that the general public can't get to the shopping cart. This part is understandable.
What often is not understandable is the process for gaining access. Therefore, the first part of simplifying B2B e-commerce is to post prominent instructions for how to get an e-commerce account with your company. This process should be simple, and those with existing accounts shouldn't need to do more than send you an email to get personalized login information.
Dust Off the Front End
Business buyers are now used to the bright, clean look of the retail e-commerce sites they use in their everyday lives. Do a virtual remodel on your B2B site to better imitate this general look and feel. Eliminate hard-to-read, boring lists of products and replace them with grids that include good pictures of your items. Add descriptions to those items. Commercial buyers don't always know what they should get, especially when there are multiple brands or model variations to choose from. Descriptions make it easier to decide.
Integrate All Accepted Payment Methods
There's nothing quite as frustrating as going to a B2B site, choosing all of the desired items, and then finding out that the only way to complete the order is to mail in a check or purchase order. From the customer's standpoint, that defeats the main point of using e-commerce, which is to be able to take care of everything quickly - right there on the site. Be sure your company allows customers to handle payments right from the site - including all of the typical B2B methods like internal credit accounts, purchase orders, and the like. If you allow your customers to pay on the spot, set it up to accept all major credit cards as well.
Keep Your Stock Levels Current
Another huge frustration when dealing with B2B sites is ordering things only to find out that the desired quantity doesn't really exist. This is far more common on wholesale sites than B2C ones because of the high order quantities involved. Set your site up so that available quantity levels are easy to see. If items are on backorder set it up to notify customers when the item is back in stock.
Simplifying the Development Side of Your Site
The easiest way is to use B2B order management software like Now Commerce. Now Commerce integrates with QuickBooks, so there's no need to program it separately. Your portal will simply pull existing information from your QuickBooks data to keep itself current on your total stock levels, pricing, customer order information, and customer account data. Invoicing and payments are also taken care of. This makes it easy for you to bring your B2B site up to the standards that your customers now expect.