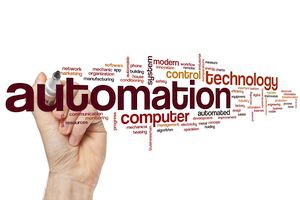 Wholesale is a hard business to be in. There may not be manufacturing or consumers to deal with, but profit margins tend to be relatively thin, which means that even small mistakes can cause major problems. One of the biggest issues a business can run into is falling behind because of an old fashioned wholesale sales process. Technology moves quickly, everybody else is keeping up with it, so you have to too. Even the things that used to be cutting edge are now obsolete. Obsolete things waste time, and wasted time means lost money. Many of these outdated things can also lead to problems and mistakes that don't happen with new sales software, and some of your customers simply won't do business with a wholesale company that isn't using new technology. Luckily, there is software that can solve all of these problems. Here are a few of the things that you might be doing that can be modernized.
E-mail orders
How do your customers order product from you? If you primarily use e-mail to receive orders, you may be turning away customers. E-mail was incredibly convenient years ago, but since then, new products have come out, rendering it somewhat obsolete, at least when it comes to wholesale orders. This is because it's easy for e-mails to get lost or forgotten, and it's hard to keep a good record of orders made through e-mail. Because of this, many companies are moving away from this method. Instead, consider accepting orders online using a website portal. A wholesale sales platform add-on for QuickBooks creates and maintains this portal for you. When a customer wants to order product from you, they simply sign into their account, order the product at the prices you've set up for them, and get immediate confirmation. This saves everyone time and effort and makes the customer happy because they don't have to worry about waiting for an e-mail response.
Faxing
Let's be honest. Fax machines are definitely an obsolete technology. Many companies don't even have them anymore. If you're still using fax to communicate with your customers, you're bound to run into issues in the very near future. Instead, let the wholesale sales platform do it for you. The platform eliminates the need for fax machines altogether. Imagine how much easier your life will be when you don't have to bother with the old fax machine anymore. Think about all of the extra space on your desk.
Inventory spreadsheets
Unfortunately, many companies are still using Excel spreadsheets to keep track of their inventory. Excel was perfect for inventory records when it first came out, but since then, a number of more efficient options have come along. Coupled with QuickBooks, the wholesale sales platform is the safest and most efficient option to date. With the add-on, you can keep everyone informed of your inventory, and much of the process is automated. For example, when an order is fulfilled, that will be logged into the system. The software will update the inventory records appropriately. When something is running low, not only will the add-on inform you, it will also be able to give your sales reps and customers a heads up when they make an order.
The Now Commerce platform is built to help everyone out. Your sales reps will have a much easier time providing current information to your customers. Your customers will have a much easier time ordering products and staying up to date with their account. And you'll have a much easier time staying on top of your inventory. If you're like most other companies today, this would be a huge step up. Once you start, you'll wonder how you ever worked without it.