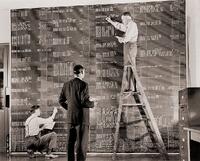 Every business owner knows that inventory is money. QuickBooks is an accounting program that keeps track of the business's money, and several versions of QuickBooks are very capable inventory management programs. If you operate a product-based business one of the best things you can do is make sure that you are using the proper version of QuickBooks. Correct use of the proper version of QB may be able to give you all of the inventory accuracy and functionality you need so you can avoid the expense and complications of additional inventory management software.
Which Version of QuickBooks?
QuickBooks Premier Manufacturing & Wholesale has all the inventory management tools and reports that most small or medium sized product-based companies will need, and it is still very affordable. It is superior to QuickBooks Pro mainly because Pro does not have Sales Orders. Sales Orders are extremely helpful in maintaining inventory accuracy because they allow you to view and manage all the orders that need to ship in the future (even if the future is that same day). It is very easy to create an Invoice from a Sales Order after the product ships. Sales Orders do not impact inventory (they are non-posting), while invoices reduce inventory. Invoices should be created only immediately before or after a product ships. Try to time the QB transaction with the actual physical movement of the product.
QuickBooks Enterprise is even more capable at managing inventory than Premier Manufacturing & Wholesale, and is available with Intuit's Advanced Inventory module which allows you to track inventory in multiple warehouses (called sites). Enterprise is considerably more expensive than Premier (and the Advanced Inventory is an additional cost), so do your research to make sure you really need it before upgrading from Premier.
Use Transactions Correctly
You should perform a QuickBooks transaction every time a product comes in to or goes out of your warehouse. When you place an order for product from your suppliers you should create a Purchase Order. When the products enter your warehouse you should receive the PO (Receive Inventory transaction). This makes inventory quantities go up. When you ship a product to a customer you make inventory quantities go down with an Invoice or a Sales Receipt. If product gets returned by a customer you make inventory quantities go up with the Refunds & Credits transaction. Use the Adjust Quantity/Value on Hand function if you take product from stock for use as samples or if products get damaged while in the warehouse. Notice that some or all of the transactions that impact QB inventory quantities are performed in the office, so inventory accuracy must be a partnership between the office and the warehouse.
The Myth of Bar Coding
Bar coding is not a magic cure-all for inventory accuracy problems. Many well-run companies use bar coding, but this does not mean that adding bar coding will transform an out-of-control company into one that has great inventory accuracy. You should be accurate and disciplined in performing the proper transactions that impact inventory before you add bar coding. Check your inventory accuracy by choosing a handful of different items to count each day (count first thing in the morning after the previous day's transactions are recorded in QB and before things start moving around in the warehouse). Compare the physical count to the QB quantity and adjust inventory quantities accordingly. Investigate each discrepancy to determine the root cause (simple one-time error or systemic problem?).
Inventory Accuracy is Free
Many companies make the mistake of thinking that spending money on inventory software will cure their inventory problems when they actually just need to better use the software they already have (QuickBooks). Make improving your inventory accuracy a cross-functional goal. There are many free things you can do that will help. Read up on how to measure your inventory accuracy, and track it over time. Implement a cycle count program so that you eliminate the need to do a complete physical inventory. Require the owner's approval for an inventory adjustment over a certain dollar amount. Try ABC analysis. Create a test customer and a test item in QB and experiment with each of the transactions that impact inventory so that you understand what these transactions really do.
Accurate Quickbooks inventory management will allow you to make the purchasing decisions that will keep customer service levels high (product in stock = happy customers) while keeping overall inventory low (less money tied up in inventory = happy business owner). This balance can only be achieved with accurate inventory information.