Amazon is popular for a reason—the website provides a customer shopping experience that's truly unparalleled.
But, when it comes to the way you do business, obviously the entire Amazon experience isn't quite what your customers are looking for. Amazon is engineered specifically for individual consumers and is filled with ads, upsells, cross-sells, and other distractions—it's not really built with dealers or retailers in mind.
That being said, some of the core features of Amazon, the features that helped it become the beast that it is today, would be helpful to your customers—and helpful to you as well. The ability to easily track, view, and place orders online, especially recurring orders, would make a huge difference in the life of your customers (and make them more likely to continue their relationship with you).
Web-based order processing—making your customers happy and saving you time
That's why providing an online portal to your customers and your reps alike, a portal that you have an extensive, granular amount of control over and can customize for each customer and rep, a portal that integrates not only with QuickBooks, but that also gives you the ability to take orders from QuickBooks and send them to your third-party warehouse for fulfillment, can be so valuable—not just for your customers and reps, but for you.
Time is saved on both ends, headaches are reduced on both ends, and the entire process is made infinitely smoother.
For instance, the ability to easily track orders online in real time (instead of having to send an email or make a phone call) helps put your customers at ease about their order (as they can check it as often as they like) without costing you, your reps, or your other employees any time.
By the same token, giving your customers the ability to easily view available products and to place orders (especially repeat orders) entirely online would not just make their lives easier, but would also save you a great deal of time.
Add to that the ability to move this data from the online portal to QuickBooks, and then from QuickBooks to your fulfillment, automatically, without any data entry and with minimal effort, makes your life and the life of your employees infinitely easier.
Now Commerce does exactly that. It makes web-based order processing a reality, and it does so while also integrating with QuickBooks and with warehousing systems.
You can see a demonstration of exactly what that customer portal of Now Commerce looks like in action here.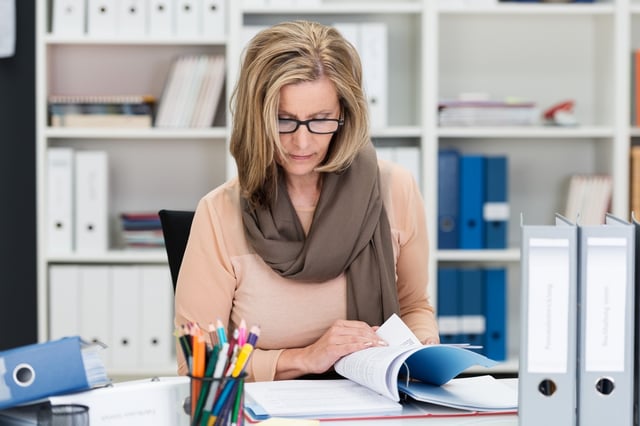 A customized portal for customers and sales reps alike
Now, obviously a portal like this needs to be mitigated in a variety of ways before customers or sales reps are given access.
You may not want to give all your customers unlimited access to all the products you have available. You'll likely want to set some different prices for different customers. You may want to give some customers the ability to order items that are out of stock, or you may want to keep items that are out of stock hidden from some customers but available to others.
And the portal for your sales reps is no different. You may want to assign particular customers to particular reps, and you likely won't want all your reps to see all existing customers, especially the customers assigned to other reps. With Now Commerce, you can customize your sales reps' portal as well, even setting different prices for different customers, prices that vary from one rep to the next.
This makes the life of your sales rep infinitely easier. They no longer have to coordinate back and forth with you to set up a sale. They no longer have to worry that a product might not be in stock (because you can easily display in-stock and out-of-stock items while also also displaying stock levels).
You can watch a demonstration of the sales rep portal in action here, but all of this boils down to one simple principle: to really provide an exceptional customer experience, a customized customer or sales rep portal is crucial in today's web-based society. Your customers have been using online portals for years all over the web, and, year after year, they come more and more to expect the ability to make orders online.
This is all possible with Now Commerce.
Web-based order processing goes beyond just providing your customer with a great experience
Now, we'll be the first to admit that we're no Amazon—and we're not trying to be. Now Commerce is a B2B ordering platform, and Amazon is very much focused on B2C.
Your customers don't want Amazon in its entirety—that would be overwhelming and a bit ridiculous (not to mention a waste of resources).
No, instead, they want those core features of Amazon that people love so much, tweaked to cater specifically to the way order-processing works for you, the manufacturer, the wholesaler, the distributor.
For instance, on Amazon, you can buy as much or as little as you want, but you may not want your customers to have the ability to do that. Want to buy a single product for $1.99 no Amazon? No problem.
But that's not how your business works. Your shipments are quite a bit bigger, and you may require your customers to purchase minimum amounts before you'll ship.
You may want your reps to not even begin processing orders under a certain amount. With Now Commerce, you can specify minimum quantities and minimum order amounts, and the system will not allow an order to go through until those amounts have been met.
This is an easy, passive way to remind your customer, once they've logged on to the online portal that Now Commerce provides them and they've attempted to push through an order that is too small, that they need to increase the order if they want it to be completed.
Now, you might get an email or two from a confused customer, but after a few orders, they'll get the picture.
But it's more than that. Online order processing isn't exactly an exciting prospect for you if you have to turn around and enter every order into QuickBooks entirely by hand (and then turn around again and send that order to your warehouse).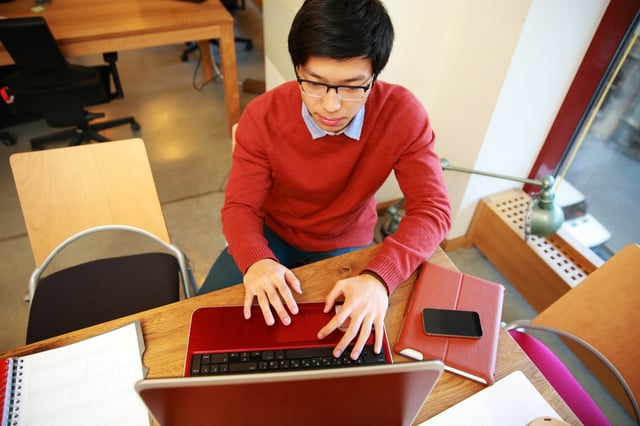 By integrating with QuickBooks, the orders your customers and reps put through are automatically entered directly into QuickBooks, saving you time
Now Commerce can also integrate with virtually all warehousing systems and supports multiple warehousing locations, which means you're saving time not just on the front end, with the orders your customers and reps are putting in (that are being automatically entered into QuickBooks), but you're also saving time on the back end by electronically transmitting shippers from QuickBooks to your warehouse or warehouses.
And it doesn't just save you time—it reduces errors. By eliminating a huge portion of your daily data entry, the potential for errors is greatly reduced.
Want to try it yourself?
The only way to know if Now Commerce is going to work for you is to try it out yourself.