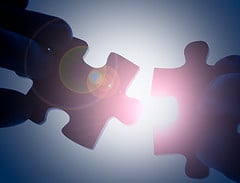 Having a difficult time choosing which type of QuickBooks software is right for you? One of the great things about QuickBooks is that there are multiple versions to meet any needs. Whether you're a startup or established, whether you sell products or services, there's a QuickBooks for you.

However, all those options can sometimes make for a difficult decision. There's QuickBooks, Premier, QuickBooks Pro, QuickBooks Enterprise. There's even QuickBooks Online. How do you know which one is right for you?
You may be tempted to go with the least expensive option. That's usually QuickBooks Online, which starts at $12.95 per month and offers access to QuickBooks from any device. You may even consider QuickBooks Pro, which is installed on your computer and starts at $249.95.

While those two options may seem like the most cost-effective choices, they won't provide you with all the functionality you need to manage a wholesale online ordering system for your business. They can handle basic functionality, like invoicing, balancing the books, and processing payments.

For a wholesale business, though, you need a more robust solution - one that can manage inventory, prioritize shipments, and provide insight into your operations. There's only one QuickBooks solution that can provide all of that functionality - QuickBooks Premier.
QuickBooks Premier Features
QuickBooks Premier is loaded with features that just aren't available on QuickBooks Pro or QuickBooks Online. These options may not matter to some businesses, but they're critical if you're dealing with inventory and shipping product to numerous customers.
Manufacturing and Wholesale Version
QuickBooks Premier lets you customize your software to your industry. It's available in six different industry-specific software packages:

• General Business

• Contractor

• Manufacturing and Wholesale

• Nonprofit

• Professional Services

• Retail

For wholesale businesses, the Manufacturing & Wholesale package is a perfect fit. It has custom features that will help you better manage your inventory, pricing and shipment. Some of those features include:

• Inventory reorder point. You can set predetermined reorder points for your entire inventory. QuickBooks will automatically keep track of your inventory. When the item reaches the reorder rate, QuickBooks will allow you to print a report that specifically shows all items that are ready for reorder.

• Product profitability. Choosing the right products is a constant challenge. You want to provide options for your customers, but also want to maximize your profitability. QuickBooks Premier helps you with that by tracking your profitability on every product you sell. You can then run a report on your product lines to see where you're making money and where you're not. That will help you make more informed decisions about which products to carry.

• Order prioritization. There are some orders that simply have to get out the door as quickly as possible. Without an organized system, your shipping process can easily become convoluted. QuickBooks Premier lets you prioritize shipments and sales orders. You can then print reports so you can give your team instructions on which orders need to be filled as quickly as possible.
Business Planner
QuickBooks Premier also has a business planner tool that isn't available in QuickBooks Pro or QuickBooks Online. The business planner helps you build a complete business plan according to the template suggested by the Small Business Administration. That's the format that most lenders look for when you apply for a loan or line of credit.

Once you've completed your business plan, you can also use that information for internal planning. You can print custom reports, like income and expense projections or profit and loss summaries. You can also graph that information to make clean and clear presentations.

It may be tempting to save money with QuickBooks Online or QuickBooks Pro. However, if you're in wholesale, you really need QuickBooks Premier. It can help you manage your inventory, prioritize shipments, and gain insight into your business so you can make informed decisions.

Already using QuickBooks? Ever thought about how an order system that integrates with QuickBooks could improve your business? Learn more by requesting a demo below or view our video on our homepage. We would also love to hear about your experience with all the different QuickBooks' platforms and which one you think is best! Just leave us a comment below.
Photocredit: Ken Teegardin via Flickr