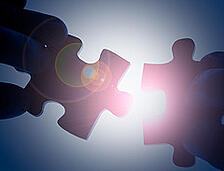 One of the great things about QuickBooks is that there are multiple versions to meet any need. Whether you're a startup or established, whether you sell products or services, there's a version of QuickBooks for you.
QuickBooks offers Online, Pro, Premier, and Enterprise, and they want you to climb their product ladder. QuickBooks Online is an entry level program designed for people who have never used accounting software before. It has very limited features so it won't intimidate beginners and it is not robust enough for a wholesale business with any kind of volume or complexity. On the other end of the scale, Enterprise has all the features required by much larger businesses and can accommodate up to 30 users. It has a much higher price tag too.
In between Online and Enterprise are Pro and Premier, and these are more similar to each other than they are different. Both can have excellent functionality, far beyond just invoicing, balancing the books, and processing payments. Wholesale businesses, though, need a robust solution - one that can manage inventory, prioritize shipments, and provide insight into your operations and supply chain. There's only one QuickBooks version that can provide all of that functionality at still be very affordable - QuickBooks Premier Manufacturing and Wholesale.
The Best QuickBooks Premier Feature is the Sales Order
QuickBooks Premier is loaded with features that just aren't available on Pro or Online. These options may not matter to some businesses, but they're critical if you're purchasing product from suppliers, doing any manufacturing, dealing with inventory, and shipping product to key wholesale customers.
The single most import feature included in Premier but missing in Pro is the sales order. A sales order is a commitment to ship something in the future (even if the future is the same day). QuickBooks wants you to start the order process with a sales order (see diagram below). Sales orders help you plan your supply chain, help you allocate scarce product, and help you prioritize your fulfillment. Sales orders are invaluable for managing back orders, too. A sales order will stay open if you ship a partial, helping you to complete the order in the future when the product becomes available. With just a few clicks you can turn a sales order into a sales confirmation, purchase order, work order, pick slip, packing list, or invoice, making it an ideal way to start your order fulfillment and billing processes.
Sales orders are also the cornerstone of several reports that allow you to keep your finger on the pulse of your business, and QuickBooks makes it easy to customize reports so they work best for you. Consider these: Sales Orders by Date, Sales Orders by Customer, and Sales Orders by Item.
Premier Manufacturing and Wholesale
For wholesale businesses, the Manufacturing & Wholesale package is a perfect fit. It has custom features that will help you better manage your inventory, pricing and shipment. Some of those features include:
Inventory reorder point.

You can set predetermined reorder points for all of your inventory. QuickBooks will automatically keep track of your inventory. When the item reaches the reorder rate, QuickBooks will allow you to print a report that specifically shows all items that are ready for reorder.

Product profitability.

Choosing the right products is a constant challenge. You want to provide options for your customers, but also want to maximize your profitability. QuickBooks Premier helps you with that by tracking your profitability on every product you sell. You can then run a report on your product lines to see where you're making money and where you're not. That will help you make more informed decisions about which products to carry.

Order prioritization.

There are some orders that simply have to get out the door as quickly as possible. Without an organized system, your shipping process can easily become convoluted. QuickBooks Premier lets you prioritize shipments and sales orders. You can then print reports so you can give your team instructions on which orders need to be filled as quickly as possible.
Looking for QuickBooks tips? Follow our link to learn more about QuickBooks best practices for wholesale order management. Ever thought about how an online ordering system that integrates with QuickBooks could improve your business? Learn more by requesting a demo from Now Commerce below or view our video on our homepage. We would also love to hear about your experience with all the different QuickBooks platforms and which one you think is best! Just leave us a comment below.
Photocredit via Flickr: Ken Teegardin via Flickr