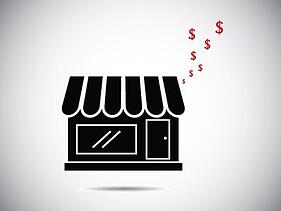 There are many ways you can increase traffic, sales, loyalty, and efficiency, and some of them can be implemented in a single week. Here are five tactics you can implement in a week or less.
Integrate QuickBooks With Your Other Programs
The most important piece of software in your company should be your accounting software. This is where you keep track of your money and your inventory. If you are like the majority of small to medium sized businesses you probably use QuickBooks. There are thousands of companies listed on the Intuit marketplace that offer programs that do specific tasks and also integrate with QuickBooks.
If your software applications are not integrated with each other, then your company has inefficiencies that are slowing processes down, costing you money and increasing the frequency of mistakes. Instead of manually transferring data from one program to another, integrate all of your applications so that they communicate directly with one another.
Encourage Self Service
Encouraging customers to serve themselves is one of the most effective improvements you can make. People expect to pump their own gas, to fill their own soda cup at restaurants, and to scan their own items at the supermarket, and your wholesale customers and reps will happily take to answering their own questions and doing their own order entry if you offer it to them. An integrated online sales portal for your reps and wholesale customers will greatly ease the workload on your inside team.
Run Retargeting Ads
Pay-per-click (PPC) advertising can be an effective marketing tool, but it can also be expensive. If your keywords are not properly researched, you may quickly blow your budget on irrelevant terms. If your ad is not well optimized, your conversion rate may be extremely low.
Retargeted ads are only shown to people who have already visited your website, which indicates they are interested in your company's products. Retargeting eliminates some of the risk that comes with running online ads because they are already qualified leads. (The advertising platform places a cookie on visitors' computers, so it knows who to show ads to.)
Retargeting is especially useful in business-to-business advertising, because few wholesale decisions are made on impulse. Often, prospects will consider a new wholesale supplier for days, weeks, or even months before making contact. With retargeting, you can keep your company fresh in their mind without risking advertising dollars on uninterested customers.
Write a Blog
Adding information to your site through blog posts creates more value for your site's visitors and helps search engines decipher what your site is about. One of the most-quoted phrases in online marketing is: "Content is king." Blogs provide a way for wholesale ecommerce sites to add content naturally.
You can write a post on virtually anything related to your business or customers. Here are some ideas to get you started:
how-to articles on using your products

news in your industry

congratulations for customers who receive awards

seasonally themed topics, such as "Happy New Year"
Niche Directories
Online directories are an old form of search engine optimization that is largely considered a dated tactic. Submitting your site to certain directories still provides some benefit for SEO, however. Look for niche-specific directories in your industry, as these are most likely to generate a little traffic and will help search engines identify your site's content. They may not increase your rankings significantly, but they will help ensure you show up in relevant searches.
These tactics are proven effective, quick to implement, and affordable to most small businesses.